Oh My!  Beautiful flowers, green grass and summer all are on the radar.  Throughout the long snowy winter we waited for spring. Now… some of us are sneezing, wheezing staying indoors with the windows closed or , worse, we are resorting to a myriad of prescription and/or non prescription aids to get us through days and nights.  What would you say to taking a few drops of Lemon, Lavender and Peppermint instead of chemical prescription pills? Did you know that taking 3 of those capsules a day would take care of your symptoms?  I would like to introduce you to a wonderful doTERRA proprietary  product called Tri-ease! https://doterra.com/US/en/p/triease-seasonal-blend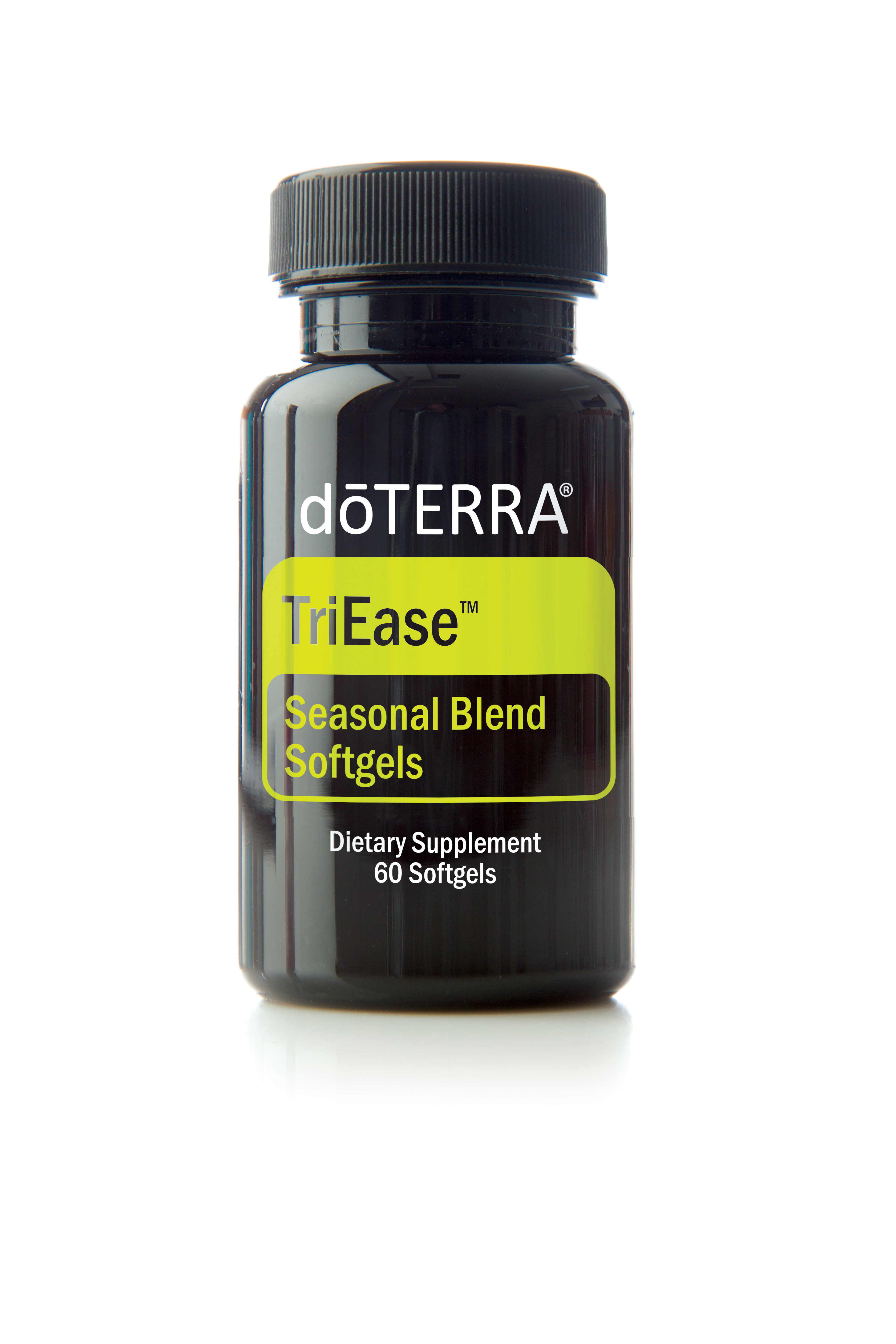 This wonder of nature is a little miracle softgel filled to the brim with the goodness of Lavender, Lemon and Peppermint Essential Oils, known for their ability to maintain clear breathing and a healthy immune response when combined together.  TriEase Softgels were developed to protect against seasonal and environmental elements and to promote a healthy respiratory system when needed most. NOW!!  It is easy to get yours- just go to the top of this page, create your own account and have it shipped directly to your door!
While you are at it, add a tiny bottle of On Guard beadlets. https://doterra.com/US/en/p/on-guard-oil-beadlet.  These are tiny, easy to swallow beadlets providing a
flavorful dose of doTERRA's proprietary blend of Wild Orange, Clove, Cinnamon, Eucalyptus, and Rosemary, all contained in tiny vegetable beadlets that dissolve in the mouth to freshen breath and support the immune system.* doTERRA On Guard Beadlets are perfect for home use, while traveling, and boosting your family's immunity—anytime, anywhere. If you can swallow you can take these tiny gems of liquid gold!
Both Tri Ease and On Guard are wonderful options for your use during this sneezing season.  Seasonal discomfort is no fun. doTERRA has Essential Oils which will assist you in getting through the spring and summer while enjoying the out of doors!
Click here to order now and enjoy June or contact me!  Love you all!  Enjoy a sneeze free Spring and Summer!  Lois